What to Expect
At Milan Laser Hair Removal
At Milan, you're never just a number or another face—your Milan team will know your name and get to know you during the process. They'll understand your goals and why laser hair removal is important to you.
Here's what you can expect throughout your hair-free journey with us.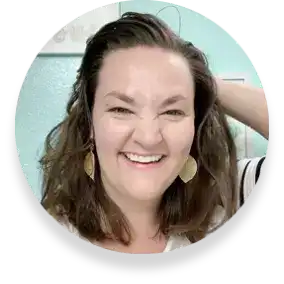 Your Free
Consult
We know this is a big deal, so your consultation is on us! We'll discuss the area(s) you want to have treated, answer your questions, and help you gain a better understanding of the procedure. Our team of laser hair removal experts will also assess your skin tone and hair type to establish which laser would be used.
We'll also go over pricing options and payment plans with you.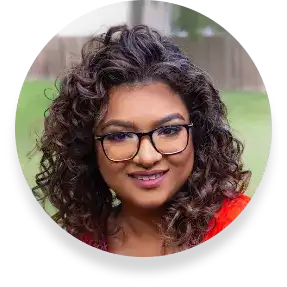 Pre-Treatment
Before your first treatment, it's important to avoid sun exposure. Your skin needs to be its natural skin tone in order to be safely treated, so no tanning or sunless tanner throughout your treatment.
We'll need you to shave the day of or the day before your first treatment, but waxing and plucking should be avoided. Come in for treatments with clean skin— no makeup, lotion, or perfume.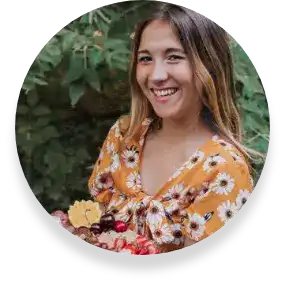 Your First
Treatment
We're so excited for you! Here's how your first treatment will go:
A temporary grid will be drawn on the treatment area to ensure accuracy & coverage.
Safety goggles will be provided.
Your provider will adjust the laser to the exact specifications.
Our laser uses a cooling technology to provide the most comfortable treatments possible.
Post-treatment instructions are provided.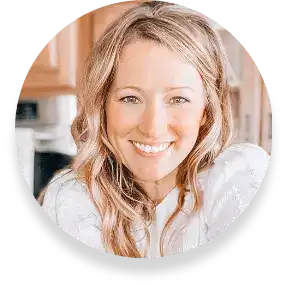 Treatments 3-6
Welcome back! You'll notice you don't have to shave as often and hair is noticeably more sparse. After your first treatment, the laser power will begin to increase with each visit to provide you with the best results possible.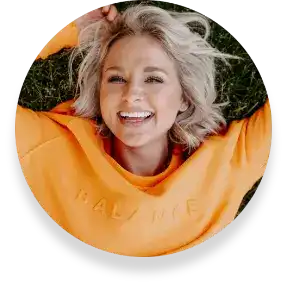 Your
Graduation
Treatment
Do a happy dance because you are 95%+ hair-free! Hooray! You won't need to come in for regular treatments anymore.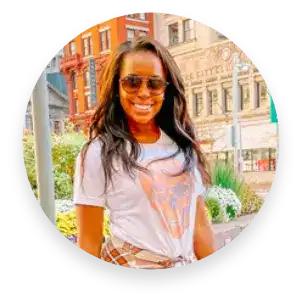 Touch-Up
Treatments
New hair growth is possible due to hormones, age, and genetics, but with us, your results are guaranteed for life! So, simply make an appointment, come on in, and we'll take care of that new hair at no additional cost.